Encaustic Equipment and Supplies for Order
I am able to supply the following Encaustic medium and hot pallets for working with encaustic.  For the full colour range of encaustic paints and distributors, visit R&F Handmade paints. If you live in the Peterborough area, you can pick up supplies at Victory Art Store and for Toronto,  Above Ground Art Store.
I accept e-transfer or cash up front.  I offer delivery within the Kawartha region (30km range);  delivery within a 90km area is $30.  If you are outside these areas, please contact me to discuss Fedex costs.
Hot Palette
16" x 16" x 5/8" anodized aluminum plate with a tripodal foot support and attached brush support. Includes an electric burner for heating.
$400.00 Cdn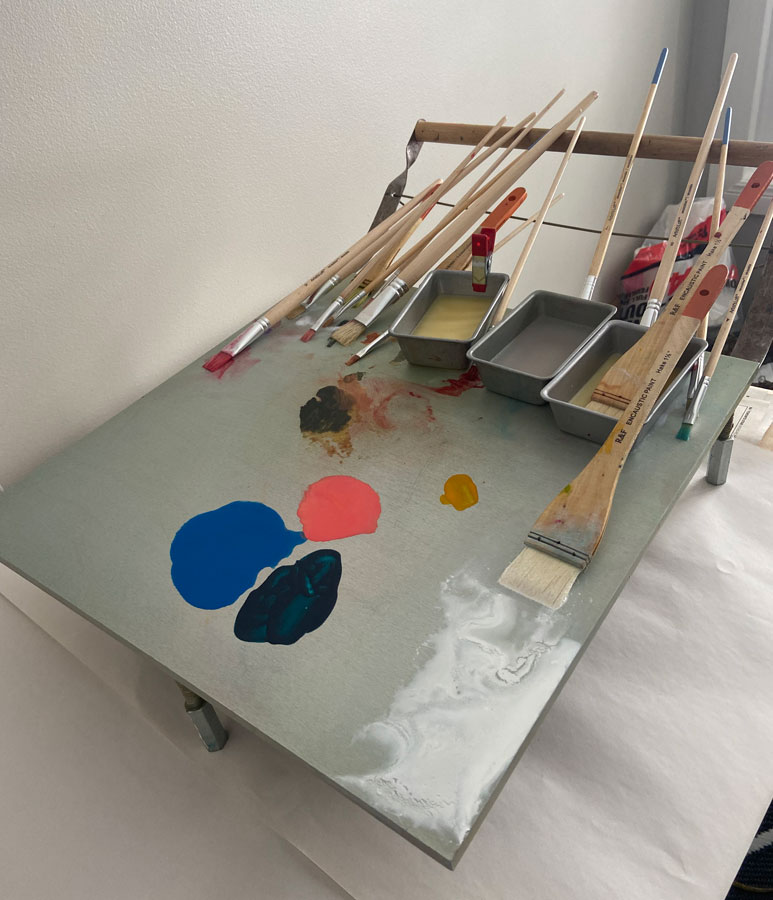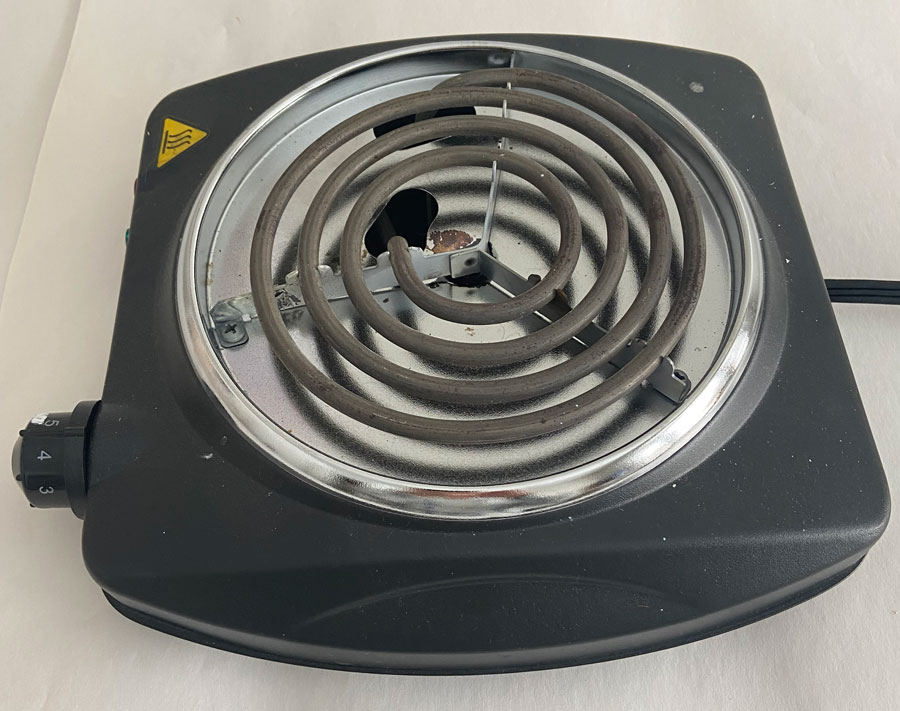 Encaustic Medium
Made with purified beeswax and damar crystals.
Small size is muffin tin size (see image)   $20.00 each
Large size approx.. 4" x 4" x 1" (see image)  $35.00 each